Voyage to Grass Valley And Sacto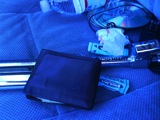 Good to go, finally out of San Francisco, traveling across interstate 80. Witnessing the familiar industrious sights. Passing the oil refineries, remembering my dad smoking a cigarette, and saying when the "big one" dropped he'd like to be right here, watching the madness go up in flames. I just always think about that whenever passing the refineries.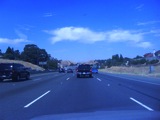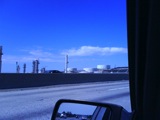 Driving along in that subaru, driving through day dreams of what was to be, blasting Los Straight jackets, and Joao Gilberto. As temperatures hit triple digits Mr Gilberto sang of a girl named Rosa Morena, and how everyone waits for the girl with the rose in her hair. Drifting into a town I'd moonlit with many of nights.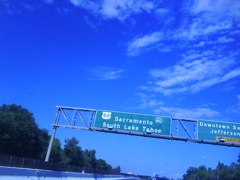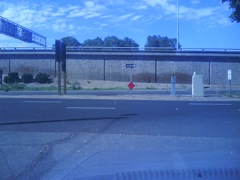 Stopping through for just a second, examining the sights, that I was most familiar with. Ahhhhhh, Sacramento, makes me wish I was sitting on a porch with an ice coffee spiked with whisky.
Drifting from freeway to freeway (though I was still on 80 till the 49).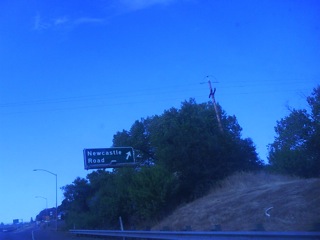 Passing Newcastle on the way. Remembering the summer Keith and Jesse were subletting a huge house in Newcastle. Remembering the auditions with Mike Ross(For WGC), the late night swim sessions, late night shoots(Also WGC), late night billiards, early morning hangovers, at the house that can only be dubbed "El Casa de Porno"(for it's decor that was almost in every 70's porno flick). Equipt with multiple bathrooms, shag carpet, swimming pool (accessible from roof), intercom system, billiard table, fireplace/bar-b-Q, multiple ponds, wild turkeys, and a bushel of friends.
My mind sweetly reminisced of the "When Gravity Changes" shoots, the final scene.
On the 49 I chilled the speed at a cool 55 mph making the locals who drove the road like pros a little pissed at me, but hey, whatarya gunna do, drive faster and stupider? Rather drive slow and stupid, soaking up all I could from the sweet air of highway 49.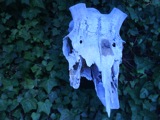 The signs were all around me when I got to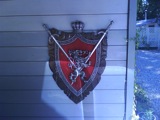 destined address where Hilary and Joel resided. I knew I'd reached the correct address. Turning off the car with a sigh from the engine and my chest, cutting off Joao in midst of such a mesmerizing tune. Grassvalley.